MOMENTS | Collage: Conceptual Artist John Baldessari's The News Series At Art Basel Miami
We've curated the best of digital age-inspired creativity—from user-generated content, mash-ups, and remixes to collaborations between multi-disciplined makers. 
American conceptual artist John Baldessari's collage series The News, a six-piece series of screenprints made during his time at Los Angeles artists' workshop Gemini G.E.L., will be on view at Art Basel in Miami from December 4th-7th. Baldessari created the imagery for The News by digging through newspapers every morning to find compelling images. He then paired these images with his own descriptions of other photographs found in the same publication. The images are then manipulated into a single photomontage, juxtaposing it with the accompanying text in his signature Sans Serif font. The effect is an intriguing dissonance between the image and its description.
Though Baldessari works in media that includes photomontage, prints, paintings, film, and performance, he is best known for pieces that use found photography and appropriated images. Like most of his work, The News is intended to generate narratives and social commentary through puns or a contrast of unrelated images and words. Baldessari has been collaborating with Gemini G.E.L since 1991, where he has engaged in a self-described brinkmanship—the act of pushing and finding new boundaries of printmaking techniques and aesthetics.
If you're headed to Art Basel Miami this year, be sure to check out John Baldessari's The News. A BAMIN (Build And Make It Now) orange and black neomesh overnight bag is perfect for those trips that matter. Though you'll want to switch it up and throw on a black leather briefcase for pursuing the booths at all those art fairs.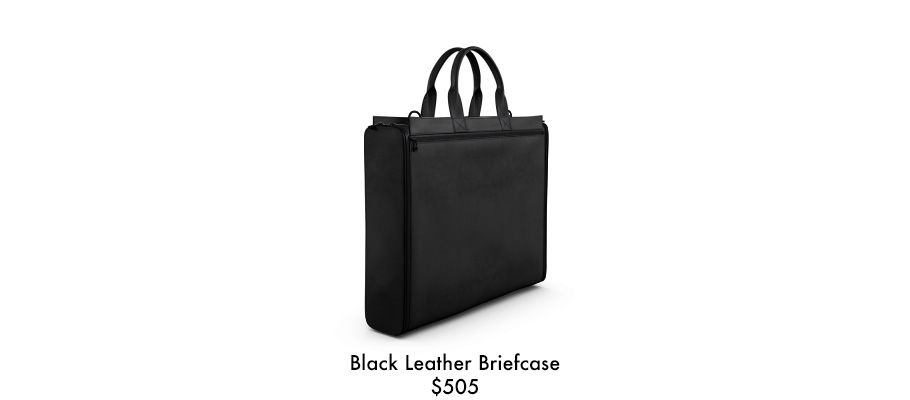 Follow us on Instagram, Twitter, Facebook.
[Photo source: Artsy]