MOMENTS| Mash-up: DJ Earworm Releases Annual "The United State of Pop (Do What You Want To Do)" 2014 Top 25 Pop Song Mash-up Video Series
We've curated the best of digital age-inspired creativity—from user-generated content, mash-ups, and remixes to collaborations between multi-disciplined makers. 
It's December, which means DJ Earworm (aka Jordan Roseman) dropped this year's "The United States of Pop (Do What You Wanna Do)," his annual, single-length mash-up of 25 of the year's biggest pop songs. Earworm seamlessly blend songs like Iggy Azalea's "Fancy" with Taylor Swift's "Shake It Off" and bits of Ariana Grande's "Problem". But as always, we're also impressed by his ability expertly cut and edit the music videos as if they were made for one single.
The producer has been making his annual mash-ups since 2007, and in an interview with Billboard, Earworm explains, "When I was a little boy, I used to tune in to Top 40 shows on the weekends, and I've always been fascinated by what makes popular tastes tick." His break track, 2009's "Blame It on the Pop," has amassed over 44 million views on Youtube. Though one might argue that peak Lady Gaga made "Blame It on the Pop" his greatest hit, 2009 was also a much more homogenous pop landscape. 
This year proved to be much more challenging, because unlike some of the past years, 2014 was "dominated by these slow, ponderous songs like 'Say Something' and 'All Of Me,' and then swaggering hip-hop songs like 'Turn Down For What,' 'Talk Dirty,' and 'Black Widow.' Then you have totally uptempo songs like 'Happy' and 'Shake It Off,' too. It's a little bit more diverse, and definitely softer than it's been."
2014 was definitely more varied in sound, and the inclusion of Lil Jon's "Turn Down For What", Hozier's "Take Me To Church" and Jeremih's "Don't Tell 'Em" points to how electronic music, folk and hip-hop have been absorbed into a more diverse pop landscape. DJ Earworm is also clearly paying attention to the lyrical theme of the year—doing what you want to do. It's no surprise that the standout sample from this year's mash-up is Taylor Swift's catchy 'be yourself' mantra "Shake It Off".
The original video for "Shake It Off" also featured some of the best genre mix of outfits and dance moves. Of course, only the craziest BAMIN (Build And Make It Now) can do "Shake It Off" justice—a leopard duffel with green, orange and blue neomesh thrown in.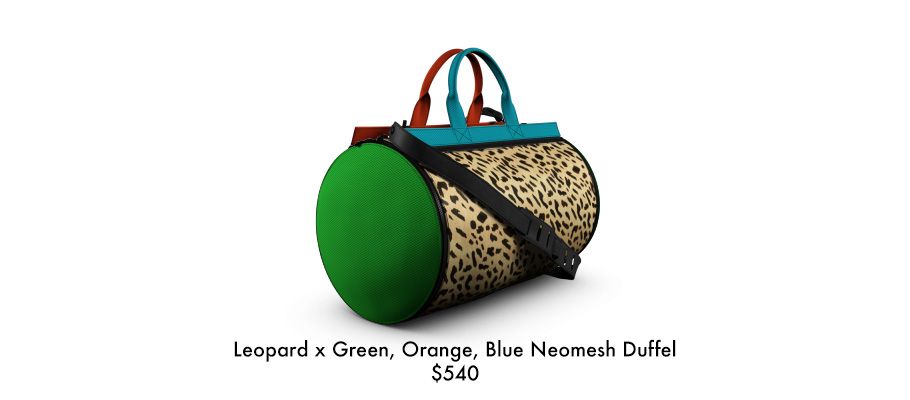 Since it's #FBF, and we got to relive how much we loved Iggy Azalea's Clueless-inspired music video for "Fancy," we're vibing a neon yellow and black neomesh carryall as a modern take on Cher Horowitz's iconic yellow and black plaid number.  


So watch "The United States of Pop (Do What You Wanna Do)," and then check out Buzzfeed for the entire breakdown of all 25 songs featured in the mash-up.
Follow us on Instagram, Twitter, Facebook.
[Photo source: Tumblr]