MOMENTS | Acronym: Jay Z x Kanye West's "H·A·M" Is An Acronym For 'Hard As a Motherfucker'
We've curated the best of digital age-inspired creativity—from user-generated content, mash-ups, and remixes to collaborations between multi-disciplined makers. 
It's Thursday, and sometimes, the Jay Z and Kanye West rap-opera hybrid track "H·A·M" is exactly what we need to get us to Friday. As the acronym and lyrics suggest, "I'm about to go H·A·M / Hard as a motherfucker." We have to respect Jay Z and Kanye for being 'H·A·M' enough to blend the song's heavy beats and the most bizarre opera trills over a gospel piano progression.
The song was also a perfect single to release as a teaser for the much-anticipated album. "A million out the door, I'm about to go H·A·M," Kanye raps and predicts that the album would sell over a million units and go platinum. And it most certainly did. The week's almost over, but you've got time to go 'H·A·M' and get what you want.
We've been pretty inspired by Jay and Kanye's street goth style lately, and we know an all Black Leather Briefcase with Neomesh Sides Leather Handles ($485) will let you keep that casual flair while letting everyone know you mean business.


Then you can switch it up but keep it a little lux in a Black Neomesh Duffel with Leather Sides Handles ($515). Perfect for those times when you need to hit the gym, but you know you've still got the energy to go out right after.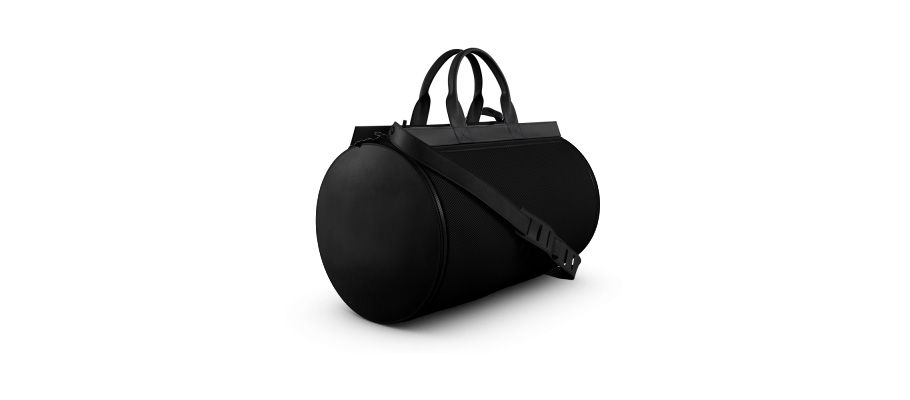 Follow us on Instagram, Twitter, Facebook.
[Photo source: MTV]