MOMENTS| Rehash: #FBF Laurie Anderson "O Superman (For Massenet)" Music Video Merged Performance Art x Popular Music
We've curated the best of digital age-inspired creativity—from user-generated content, mash-ups, and remixes to collaborations between multi-disciplined makers. 
In 1981, performance artist and musician Laurie Anderson's "O Superman (For Massenet)," a half-sung, half-spoken, almost minimalist composition, charted #2 on the UK Singles Charts. Anderson wrote "O Superman (For Massenet)," she took inspiration from Jules Massenet's opera Le Cid, "O Souverain", a piece that reminded her of Napoleon's fall at Waterloo. Sung through a robotic vocoder, the song blends politics, mantra-like aphorisms, and sentimentalism to create a timeless piece that makes the listener contemplate a world on the brink of its digital revolution.

The incredible eight-and-a-half-minute piece was intended to part of her live performance art opus United States Live, so its music video, which was on display at MOMA, closely follows its staged performance. We're hypnotized by Anderson's hand shadows and the clever play on light, but we're also feeling inspired by her black leather-like suit. We think it's a kind of look that would go perfectly with an all Black Leather Overnight Bag ($515).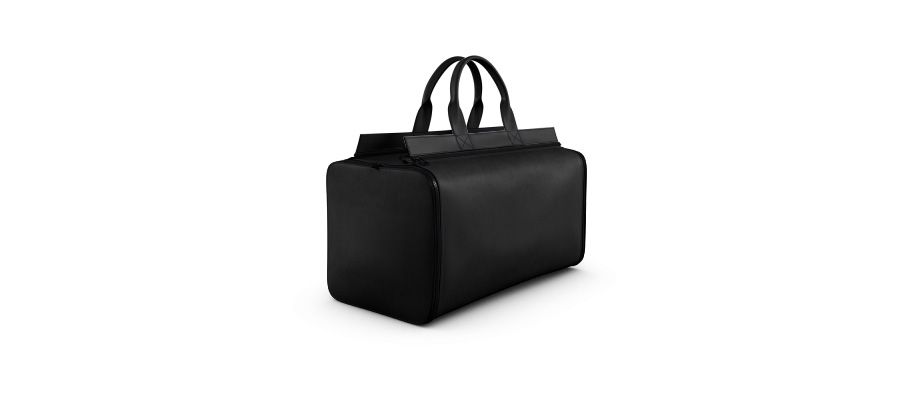 Follow us on Instagram, Twitter, Facebook.
[Photo source: The Gorgeous Daily]