MOMENTS | Mash-up: Artist Zach Reini's Semantic Algebra Blends Iconic Imagery With The Color Black
We've curated the best of digital age-inspired creativity—from user-generated content, mash-ups, and remixes to collaborations between multi-disciplined makers. 
Denver artist Zach Reini is known for his large black-on-black paintings, using the minimal nature of the color black to emphasize important visual information. His more recent work, Semantic Algebra, takes imagery like simple signs and rich, symbolic figures like Mickey Mouse and uses black to reduce these symbols to their most minimal meaning.
Semantic Algebra was recently on display at NADA Art Fair Miami at the Bill Brady Gallery booth. In an interview with Zing Magazine, Reini explains why the color black dominates his work, "With black, there are fewer allusions to things outside of itself that other colors tend to reference…I don't want an easy of a trigger in my work, but rather the essential elements in the piece to engage that emotional read, not the color. I've found black to be as far reduced as something can be while still possessing a particular visual weight about it."
We love his philosophy on the color black, but it doesn't just apply to art. A Black Leather Carryall with Neomesh Sides Leather Handles ($405) means you look good without taking attention away from your best asset—you.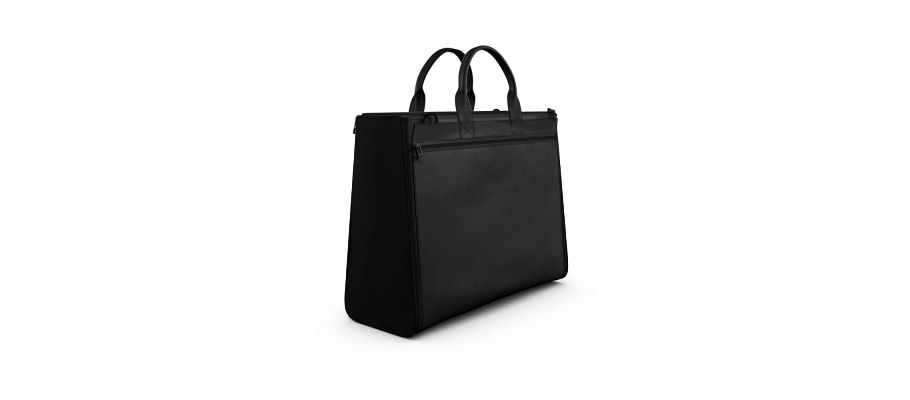 Since it's holiday travel season, why not make those trips to the airport easier and stand out for the right reasons with a Black Neomesh Overnight with Leather Handles ($270).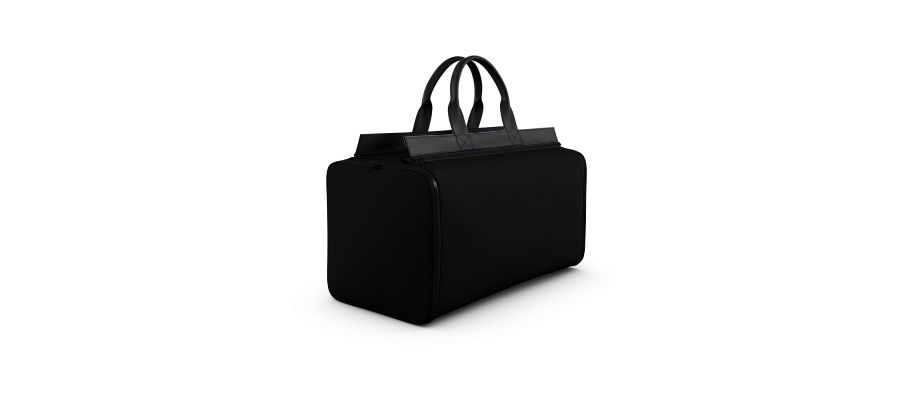 Follow us on Instagram, Twitter, Facebook.
[Photo source: Artsy]