MOMENTS | Mash-up: Panda Bear Launches New Interactive Website With New Original Score x New Visuals
We've curated the best of digital age-inspired creativity—from user-generated content, mash-ups, and remixes to collaborations between multi-disciplined makers.
Panda Bear (Animal Collective's Noah Benjamin Lennox) launched a new interactive and very psychedelic website for his upcoming album, Panda Bear Meets The Grim Reaper. The interactive site features new music from Lennox and his co-producer Sonic Boom, as well as some new visuals from Danny Perez—who directed the teaser videos for the album—and graphics by Marco Papiro, Patakk, and Hugo Oliveira. 
Check out the website to unearth the bevy of new material, which includes unused material, reworks of album tracks, and our personal favorite, collaged sounds. Panda Bear Meets The Grim Reaper comes out on January 13th, but until then, you can listen to "Acid Wash" via NPR Music and "Tropic of Cancer" via FBI Radio.
Since the visuals have us craving something neon and psychedelic, we're in the mood for a Yellow Neomesh Duffel with Blue Leather Sides Orange Neomesh Handles $420.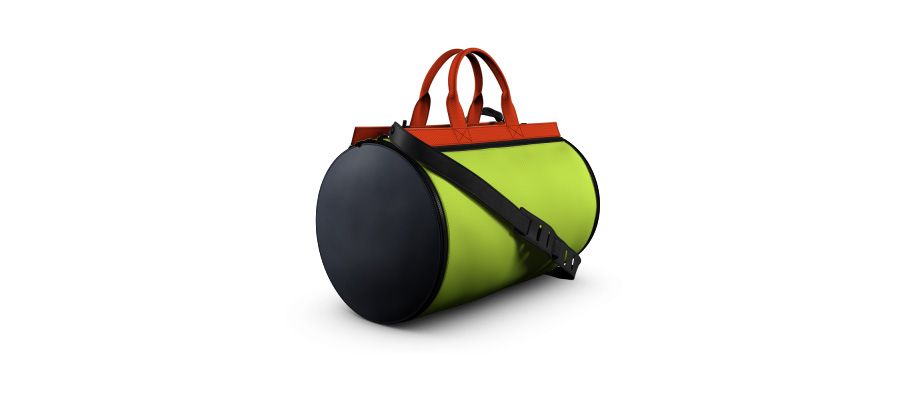 Follow us on Instagram, Twitter, Facebook.
[Photo source: Pitchfork Media]