MOMENTS | Mash-up: Artist Lala Abaddon's Hand Woven Digital Prints 
We've curated the best of digital age-inspired creativity—from user-generated content, mash-ups, and remixes to collaborations between multi-disciplined makers.
New York-based artist Lala Abaddon creates her pieces by slicing up digital prints and hand-weaving the pieces together in a way that looks, from a distance, as if they had been digitally manipulated. Her work explores her interest in the process of deconstruction and reconstruction, taking images from her archive and weaving them together with something new. The woven aspect of her work also adds another texture to the flat photo prints. Adabbon's upcoming solo show at Castor Gallery in NYC will take place in March 2015.
With a background in analog photography and poetry, Abaddon was interested in mediums that allowed her to create works that tell more than a single story. In an interview with Arrested Motion, she explains, "I wanted to make an image more than one image, like when you see a photograph or painting that has the weight of years behind it, but I also wanted to present it in a new or unique way that was fluid depending on the person viewing it."
We love this blend of traditional and digital-aged techniques, and her confident use of combining colors and patterns. For the digital, multi-colored artist in you, there's the Blue Neomesh Briefcase with Green Neomesh Sides Yellow Neomesh $240.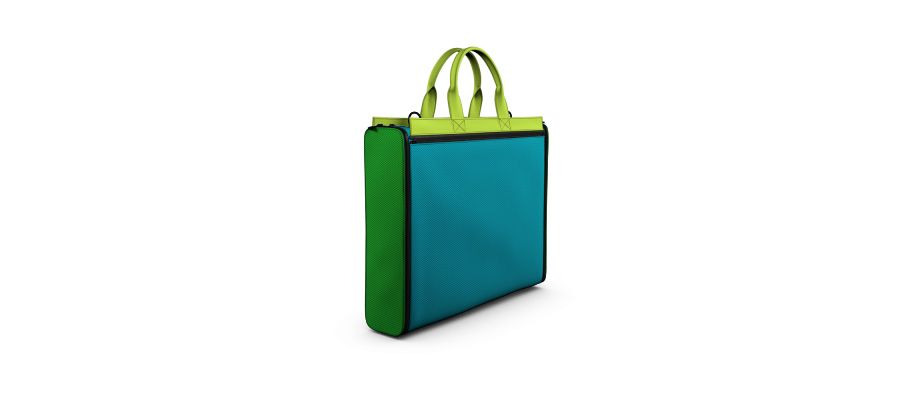 Or for a more subdued, yet still colorful look we like a mix of classic leather and innovative neomesh. A Brown Leather Overnight with Pink Neomesh Sides Blue Leather Handles $405 is perfectwhen you know you'll be working late on that important project.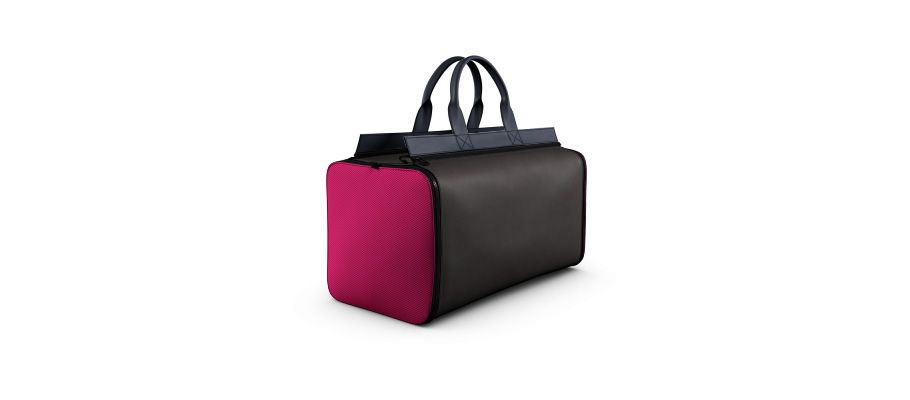 Follow us on Instagram, Twitter, Facebook.
[Photo source: Arrested Motion]