MOMENTS | Mash-up: Childish Gambino's Synth-Pop-Funk Song "Sober" Gets A Surreal Experimental Music Video
We've curated the best of digital age-inspired creativity—from user-generated content, mash-ups, and remixes to collaborations between multi-disciplined makers.
Actor, writer, comedian, rapper, singer, and producer Childish Gambino (Danny Glover) released a music video for "Sober," the synth-pop-funk track from his recent Kauai EP. The video has a very David Lynch early '90s kind of vibe and takes place in an eerily lit late night food joint, where a strung-out looking Glover attempts to use goofy dance moves, failed magic tricks, and excessive staring to hit on a woman waiting for her take-out.
The video is a nod to Michael Jackson's "The Way You Make Me Feel," only it doesn't end with the creepy, overly forward guy winning over the disinterested woman. Directed by Hiro Murai, the video shares some of the same surreal elements in "Sweatpants" and "3005,"with bizarre special effects coming into play as a not at all sober Glover's antics intensify.  
Take a moment to watch Childish Gambino's "Sober" video below.

And if the song has you looking for empty take-out joints to bust out into an improvised dance, you'll fit right in with a sporty Green Neomesh Duffel with Brown Leather Sides Orange Neomesh Handles $420.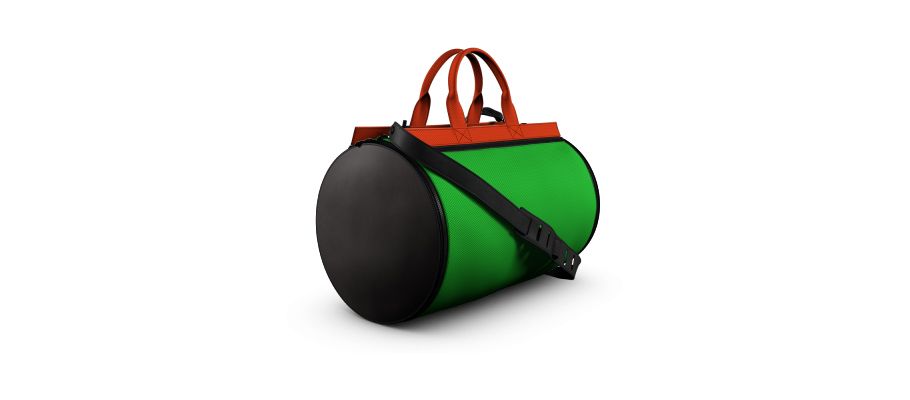 Follow us on Instagram, Twitter, Facebook.
[Photo source: Tumblr]