MOMENTS | Mash-up: WeevMee Transforms Your Instagram Feed Into Abstract Art
We've curated the best of digital age-inspired creativity—from user-generated content, mash-ups, and remixes to collaborations between multi-disciplined makers.
Design agency HUSH developed Weevmee, an app that takes your Instagram photos and weaves them into a one-of-a-kind piece of abstract collage art. Different variables, like the number of photos a user has and the number of likes a photo has, change the look and complexity and density of the image. The app's software takes your 2014 Insta-photos and crops them into threads before using an algorithm that randomly weaves it all together. 
HUSH created this app to let users create something that "feels artistic enough to grab our attention, but contains enough clarity that it feels uncannily familiar." It's your year's worth of memories transformed into a single, personalized image. The developers plan to expand the software that will allow users to create their image with criteria like geolocation tags or custom start/end timestamps.
As you can see, we've made our Instagram art with our BAMINate Insta account. We love Weevmee's subtly collaged nature, so we built this fun mash-up of leopard, leather and neomesh: Leopard Carryall with Black Leather Sides Orange Neomesh Handles $500.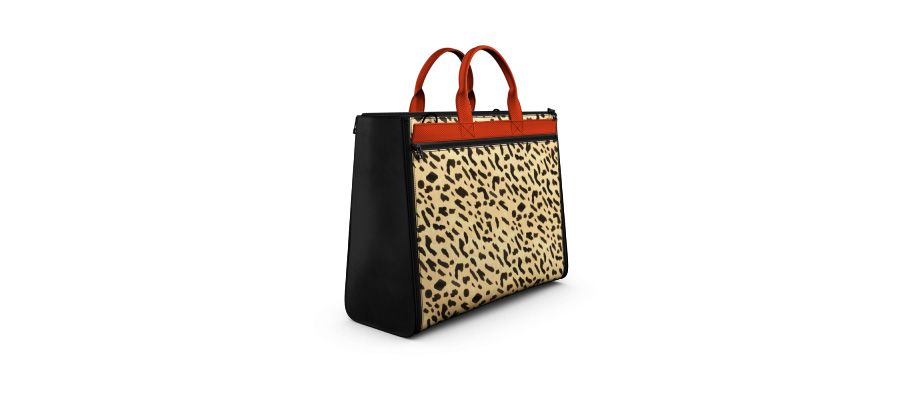 Follow us on Instagram, Twitter, Facebook.
[Photo source: Weevmee]