MOMENTS | Mash-up: Frank Ocean Covers Aaliyah's Cover of Isley Brothers' "At Your Best (You Are Love)"
We've curated the best of digital age-inspired creativity—from user-generated content, mash-ups, and remixes to collaborations between multi-disciplined makers.
Frank Ocean commemorated what would have been Aaliyah's 36th birthday by sharing his haunting interpretation of The Isley Brothers' 1976 single "At Your Best (You Are Love)," a song famously covered by Aaliyah in 1994. Referred to on Ocean's Tumblr as "You Are Luhh," the cover features Ocean's soulful falsetto and some light instrumentation. His pure, wordless falsetto creates an intimate and stripped down rendition that is very reminiscent of Aaliyah's version of the song (which was also sampled on Drake's Thank Me Later track "Unforgettable")—a cover of a cover.
This emotional tribute to the late and beloved RB singer is the first new material we've heard from Frank Ocean since last November, when he released "Memrise," his most recent solo song in two years. The last 20 seconds of "You Are Luhh" contains some funk-lite instrumentals from what sounds like a different track, and we can only hope that it's a sneak peak of Ocean's much-anticipated Channel Orange follow-up.
It's Monday, and since we're starting the week with Frank Ocean's expressive tunes, the urban Black Leather Duffel with Orange Neomesh Sides $465 lets us channel our moody, poetic selves, with a hint of orange to take the edge off.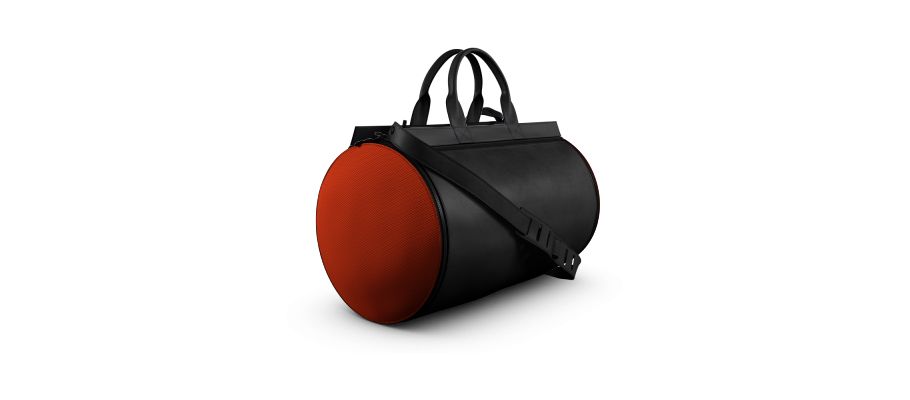 Follow us on Instagram, Twitter, Facebook.
[Photo source: Tumblr]